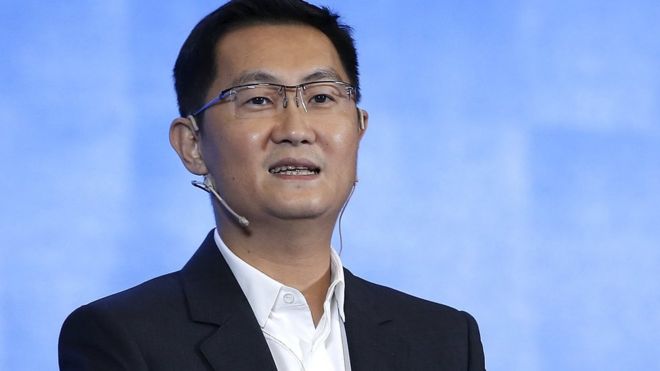 The value of China's biggest social network company - Tencent Holdings - has overtaken that of Facebook.
The company owns WeChat, an enormously popular messaging app in China, and hit gaming franchises such as League of Legends and Honour of Kings.
It is the first Asian firm to surpass a market value of $500bn (£377bn).
Its chief executive, Ma Huateng, is now worth more than the founders of Google, Larry Page and Sergey Brin, according to Forbes.
The magazine valued him at $48.3bn on Tuesday, making him the world's ninth richest man according to its ranking.
Tencent's share price was lifted by the announcement that it would roll out its WeChat payment services in Malaysia next year.
The company also has a stake in Snap, the company behind Snapchat, ride-sharing app Lyft and electric-vehicle maker Tesla.
It is also expected to bring its hugely popular multiplayer game Honour of Kings to the United States.
The game - sometimes translated as King of Glory - lets players pay to upgrade their characters or costumes. Critics in China accused the game of being "addictive".
Presentational grey line
Analysis by Robin Brant, political correspondent, Shanghai
Tencent now sits alongside a handful of US companies you are much more likely to have heard of: Apple, Amazon and Microsoft.
Its golden egg is called wei shin, known in English as WeChat. The app is almost ubiquitous in China - nearly a billion people use it every month.
What started out as a messaging platform now lets you pay for shopping, order a taxi, invest, get a takeaway… the list goes on.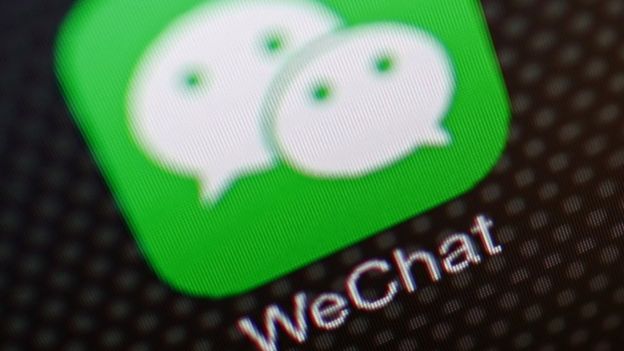 Tencent is hoping to export this Chinese phenomenon abroad, and Malaysia is first in line for the payment system.
But it is proving difficult to get people outside China to embrace WeChat.
The company has long agreed to censor content in China - and abroad - in line with the demands of the Chinese government.
There are also persistent concerns about security because, unlike those on some other messaging apps, communications on WeChat are not encrypted.