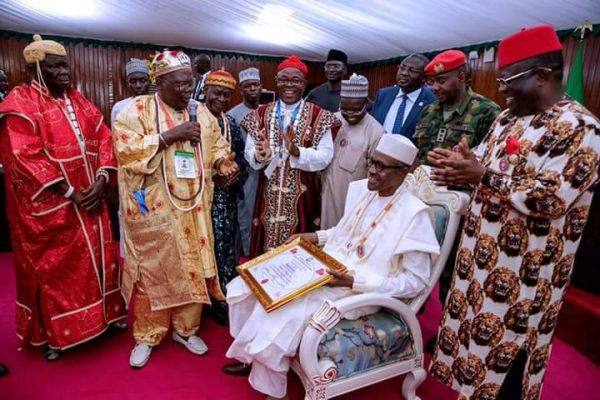 President Muhammadu Buhari has been conferred with the traditional title of Enyioma 1 (good friend) of Ebonyi by the state's traditional rulers council.
The president was also conferred with the title of Ochi Oha Ndigbo (leader of all) of Igboland by the south-east traditional rulers.
NAN reports that on arrival, the president inaugurated two multi-billion naira flyovers on the African trans-Saharan highway which passes through Abakaliki to Cross River and Cameroon.